At a Glance
Tifway Bermuda (Cynodon transvaalensis × C. dactylon) produces a vigorous-growing lawn with beautiful dark green blades that retain good color under stress. Tifway has short seed stalks that bear heads with light reddish anthers that shed no pollen. The blades are not as fine as TifGrand™.
Also known as T-419, Tifton 419, Tif419 and 419 Bermuda, Tifway has become known as the traditional standard for golf fairways and tee boxes, sport fields and lawns. Its high turf density and strength allow it to recovers quickly from traffic and wear under proper maintenance and management. This turfgrass performs best in full sun.
---
Cultivation
Tifway Bermuda turfgrass can be installed as dormant sod. Tifway grows best in hot climates and may become dormant after frost, but recovers quickly when temperatures warm. It stays green with less nitrogen than most other selections.
Tifway starts growth earlier in the spring than most bermudagrasses. It is also more frost-resistant and will, therefore, remain green later into the fall.
---
Resistance
Tifway Bermuda lawns are drought-tolerant and withstand drought by going into dormancy until sufficient rainfall or irrigation resumes.
Tifway Bermuda turfgrass is more weed resistant than most bermudagrasses. Tifway exhibits dense growth and, when properly maintained, competes with the presence of many turf weeds.
With proper maintenance, Tifway Bermuda turfgrass is highly disease-resistant selection and demonstrates tolerance to or quick recovery from pest damage. It is more resistant than Tifgreen to sod webworm and mole cricket attacks.
Tifway Bermuda turfgrass can tolerate relatively high soil and water salt concentrations.
---
Cultivation
Tifway Bermuda turfgrass is only reproduced vegetatively. It must be propagated by planting sprigs or laying sod.
---
Development
Tifway was selected and tested cooperatively by the U.S. Department of Agriculture, the University of Georgia Coastal Plain Experiment Station, and the U.S. and Southern golf associations. Tifway was developed by University of Georgia plant breeder and geneticist Dr. Glenn Burton at the Georgia Coastal Plain Experiment Station in Tifton and released in 1960.
---
Breeder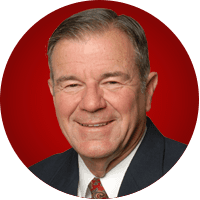 Dr. Wayne Hanna
In his turfgrass breeding program at the University of Georgia, Dr. Wayne W. Hanna focuses on developing seed- and pollen-sterile, low-maintenance cultivars with drought and pest tolerance.
He has developed popular forage cultivars such as Tifleaf 2 and Tifleaf 3 pearl millet, Grazer annual rye grass, TifQuik bahia grass, and Mott dwarf elephant grass. He has also developed commercial turfgrass cultivars including Tifton 10, TifSport, TifEagle and TifGrand Bermuda grasses and TifBlair centipedegrass. More recently he has released purplish/red ornamental Pennisetum hybrids (Prince, Princess, Princess Caroline, Princess Molly, Vertigo, First Knight, Tift 11, Tift 15, Tift 26, Tift 40 and Tift 118) and an ornamental perennial peanut, Cowboy.
Dr. Hanna's research currently focuses on producing seed- and pollen-sterile ornamental grass cultivars (Miscanthus spp., Lovegrass, Rubygrass, Little Blue Stem, Pennisetum alopecuroides, P. hohenackeri, and P. orientale) and on coneless/pollenless pine trees (loblolly and slash) as well as seedless cultivars of cold-tolerant citrus (tangerine, lemon and grapefruit), a variegated Chinaberry tree, and pomegranate.
Dr. Hanna was an Assistant Professor at the University of Florida (Gainesville) from 1970 to 1971. He joined the USDA Agricultural Research Service at Tifton, Ga., in 1971, where he worked cooperatively with the University of Georgia until 2003. Since then, he has been a part-time Professor with the University of Georgia.
He received his B.S. degree in Agricultural Education, M.S. degree in Plant Breeding and Ph.D. degree in Genetics, all at Texas A&M University.