At a Glance
SeaIsle Supreme Paspalum is a fine-bladed, deep green paspalum cultivar ideal for golf course fairways, tees and roughs. This variety grows aggressively and can be planted and playable two to three weeks faster than other paspalums.
This turf variety thrives in most environments, though it has low tree shade tolerance similar to Bermuda and most other paspalums. Specifically developed for high salt tolerance, it thrives on salt water and grows quite well when watered with brackish or recycled water, or effluent, enabling turf management professionals to irrigate using alternate watering sources while maintaining overall appearance and playability.
SeaIsle Supreme also has a low requirement for fertilizer or insecticides. This turfgrass has excellent low light-intensity tolerance (cloudy, foggy, smoggy conditions).
---
Cultivation
Cultivate using sod or sprigs. Verticutting every two weeks is recommended to allow for ample aeration and nutrient access and to maintain maximum playability. However, heavy initial verticutting can be detrimental and result in an extensive recovery period. There is no need to overseed SeaIsle Supreme.
---
Mowing
Mow three to five times per week to maintain this variety's optimal heights of 1/8" to 3". SeaIsle Supreme tolerates a wide range of mowing heights suitable for fast greens, fairways, roughs and tee boxes.
---
Development
Released by University of Georgia Turfgrass breeder and geneticist Dr. R.R. Duncan, SeaIsle Supreme Paspalum is a patented variety that can only be sold as certified sod or sprigs by licensed SeaIsle Supreme growers. It also is available for international licensing through the International Turfgrass Genetic Assurance Program (ITGAP).
---
Breeder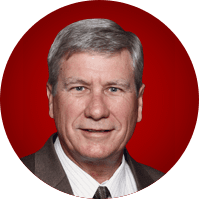 Dr. Paul Raymer
Dr. Paul Raymer directs the turfgrass breeding and genetics research program at the University of Georgia, Griffin Campus. His breeding program is focused on the development of improved cultivars of seashore paspalum, tall fescue, zoysiagrass and creeping bentgrass for a range of fine-turf and environmental applications. Specific breeding goals are to develop cultivars for high-stress environments with improved salt tolerance, drought tolerance, disease resistance and insect resistance.
His research interests include genetics of salinity tolerance in grasses, development of herbicide resistance systems for turfgrasses, DNA fingerprinting techniques, development of molecular markers for important traits such as salt tolerance and application of enzyme technologies to address turf-related problems.
Dr. Raymer's program is supported using state and federal funds as well as by external grants from the U.S. Golf Association, the Georgia Golf Course Superintendents Association, the Golf Course Superintendents Association of America and other industry grants. His breeding program works closely with scientists from a range of disciplines including stress physiology, molecular genetics, weed science, plant pathology and entomology.
Since assuming leadership of the Griffin Turfgrass Breeding Program in 2003, Dr. Raymer has released two seashore paspalum cultivars, SeaIsle Supreme and SeaStar. He holds several plant patents and has utility patent applications related to his research on herbicide resistance systems for turf, the use of enzymes as a means of dethatching and treatment of localized dry spot in turf.
Dr. Raymer joined the University of Georgia in 1984 as a faculty member at the Griffin Campus. He teaches "Undergraduate Research Methods" and "Plant Breeding Practicum" as well as trains and directs graduate students in turfgrass breeding and genetics. During his career at the University of Georgia, he has held several assignments as an agronomist and plant breeder in the Department of Crop and Soil Sciences.
He currently serves as President of the Turfgrass Breeders Association. He is Technical Editor for the Turfgrass Division of Crop Science and is a member of the Board of Directors for Georgia's Integrated Cultivar Release System.
Dr. Raymer, a native of southern Arkansas, earned his B.S. degree in Agriculture from the University of Arkansas, an M.S. degree in Botany from Texas Tech University, and a Ph.D. in Plant Breeding from the University of Illinois.
---
Affiliations
Department of Crop & Soil Sciences
University of Georgia, Griffin Campus