At a Glance
Georgia-5 Tall Fescue was released in 1993 by the Georgia Agricultural Experiment Station as a solution to warm winter grazing conditions. It is the only tall fescue that thrives in the coastal plain of Georgia and produces excellent forage yields below Georgia's "gnat line." It is available commercially with MaxQ®, an anti-toxicosis endophyte developed by AgResearch of New Zealand and sold by Pennington Seeds.
Georgia-5 with MaxQ® produces a permanent winter pasture and can be sod-seeded into dormant Bermuda or Bahia grass for winter grazing. It also can be grown with legumes as a fattening pasture in place of winter annuals. Both systems help livestock producers reduce the cost of feeding hay to cattle and sheep during the cool season months.
---
Testing
Forage performance trials across the South proved Georgia-5 is adapted to a wide range of conditions and produces excellent forage yields. Weight gains of stocker heifers were adequate for winter maintenance and are sufficient for reproduction. In winter performance trials (December through April) near Tifton Ga., yearling heifers gained up to 1.2 lbs/day with no hay feeding, depending on stocking rates. However, due to the endophyte in the grass and reduced daily gain from toxicity even when co-cropped with Bahia and Bermuda grasses, Georgia-5 should not be planted for stocker steers.
Georgia-5 with MaxQ® is adapted to and intended for use throughout the fescue-growing region of the United States. Moreover, it can be used as a turfgrass in all areas of fescue adaptation. MaxQ® promotes plant growth without leading to toxicosity and reproduction problems in grazing animals. It is recommended as forage only for winter grazing in the southern coastal plains.
---
Cultivation
Georgia-5 with MaxQ® is best suited to flat, woodland areas and the upland soils of the Georgia coastal plan with good moisture-holding capacity. It is not suited for arid, sandy soils where survival may be limited.
For best results and benefits, plant into closely grazed or mowed Bermuda or bahia pastures after growth of the warm season grass has slowed (Oct. 15-Dec. 15 in the Georgia coastal plain). Good seed/soil contact is essential for the moisture required for germination.
Georgia-5 seed can be drilled directly into sod with a sod-seeding drill or a grain drill using a seeding rate of 25 pounds per acre. However, the best way to seed is to disk the Bermuda or Bahia grass sod before planting. A thick bahiagrass sod must be disked before planting to reduce competition.
Broadcast seeding can be done if the grass sod is thoroughly disked before planting and then cultipacked after the seed are broadcast. Broadcast seeding without disking will result in a stand failure.
Georgia-5 with MaxQ® can be overseeded with:
Legumes, such as clover
Ryegrass
---
Mowing/Grazing
Do not graze or cut seedling stand until it reaches 6"- 8" in height, which will take about four to five months. First year grazing of Georgia-5 will be much less than in subsequent years. If a clover has been planted with the Georgia 5, early grazing may be necessary to reduce competition from the clover.
During spring, mow seedheads and graze moderately. Maintain moderate grazing pressure throughout the summer. Maintain grazing height at three to four inches.
Do not allow Bermuda or bahia grasses to grow up to hay stage during the summer. To maintain a 50% or higher tall fescue stand and productivity, do not graze from late September through late November. Grazing from late November through April can be continuous.
---
Development
Georgia-5 Tall Fescue was developed by University of Georgia plant breeder, Joe Bouton, at the University of Georgia Research Station in Athens, Ga. The MaxQ® endophyte is patented and exclusive to AgResearch of New Zealand. Jesup Tall Fescue is a protected variety that can only be sold as a class of certified seed and only by individuals licensed by Georgia's Integrated Cultivar Release System (GICRS) under guidelines established in conjunction with the University of Georgia Research Foundation (UGARF).
---
Breeder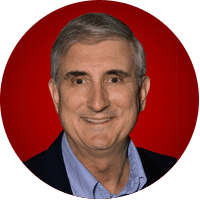 Dr. Joe Bouton
Dr. Joe Bouton was a Professor at the University of Georgia for 27 years before becoming the Founding Director of the Forage Improvement Division of the Samuel Roberts Noble Foundation, an independent, nonprofit institute dedicated to enhancing agricultural productivity regionally, nationally and internationally.
Dr. Bouton was a Senior Professor at Noble until his retirement in 2012, when he returned to the University of Georgia to serves as Emeritus Professor, Department of Crop and Soil Sciences.
During his illustrious career, Dr. Bouton managed breeding programs that developed 26 forage and bioenergy cultivars mainly for use in the Southeastern United States. Eleven of the cultivars developed in his program are currently in commercial production. He is best known for the release of Alfagraze alfalfa, JesupMaxQ tall fescue (a.k.a. MaxP in Australia), and Durana white clover.
Dr. Bouton's most recent research focused on assessing the practical application of transgenic and genomic biotechnologies to the cultivar development process. Concentrating mainly on alfalfa and switchgrass, Dr. Bouton collaborated with other researchers to take the necessary regulatory steps to commercially deploy value-added transgenes such as low lignin and Roundup Ready and to assess the practical efficiency of gene discovery, gene tagging, and genetic marker selection for certain traits such as yield and aluminum tolerance.
Dr. Bouton has published more than 150 peer-reviewed papers and book chapters. His awards include the Richard R. Hill Achievement Award from the North American Alfalfa Improvement Conference (1994), the Progressive Farmer Magazine Man of the Year in Service to Southeastern Agriculture (1995), a University of Georgia Creative Research Medal (2002), the Carl Sprengel Research Award from the American Society of Agronomy (2003), the Crop Science Society of America Massengale Lecturer (2010), Garry Lacefield Distinguished Service Award from the Kentucky Alfalfa Council (2010), and Honorary Membership, North American Alfalfa Improvement Conference (2012).
Joe Bouton was born and grew up in Washington County, Mississippi, the United States of America, where his family farmed cotton and soybeans. He received his Bachelor of Science degree in Agronomy from Mississippi State University and his Master of Science and doctoral degrees in Plant Breeding from the University of Florida.
---
Affiliations
Department of Crop and Soil Sciences
University of Georgia, Athens Campus